Football might not strike you as much as Cricket does. Of course, football has always been second to cricket in the cricket playing nations. But yes, football has been gaining some momentum in the country which considers cricket not less than a religion.
Several cricketers have also expressed their passion for football, including Chris Gayle and MS Dhoni. Fans are also passionate about the game and love to follow their star cricketers.
Now let's check out the favourite Football Clubs of 12 star cricketers:
12.) Chris Gayle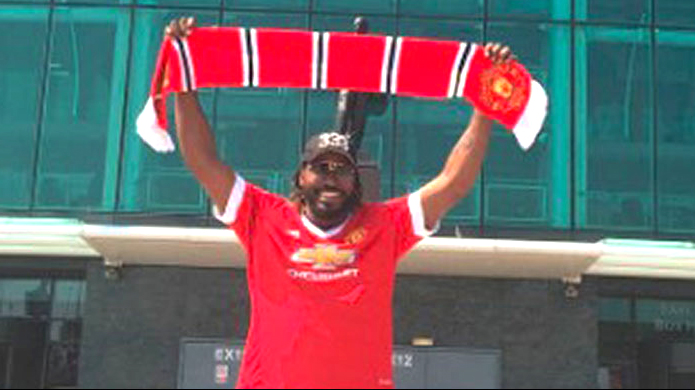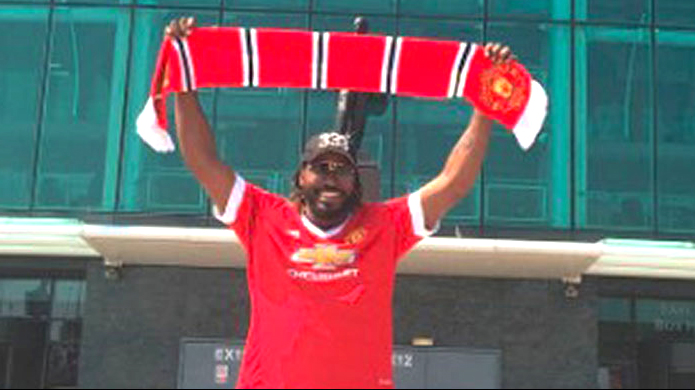 West Indies aggressive opener Chris Gayle is a big supporter of Manchester United. In fact, many times in the past, the swashbuckling cricketer had informed that football was his first choice of the sport before he realized that he was better in cricket.
11.) Rohit Sharma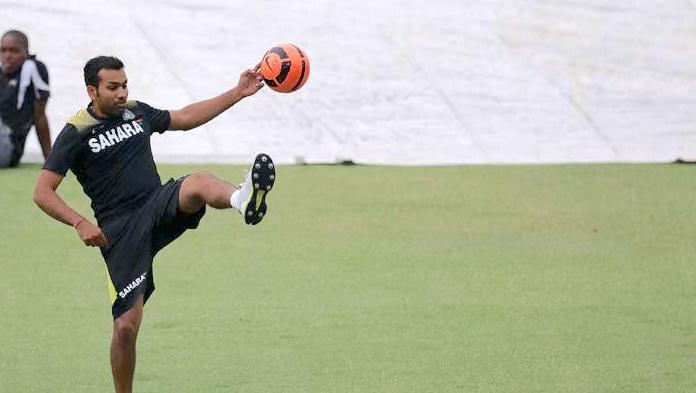 Rohit Sharma is a huge fan of the Real Madrid Football Club. He has expressed his love for the team through his tweets on social media.
10.) Andrew Flintoff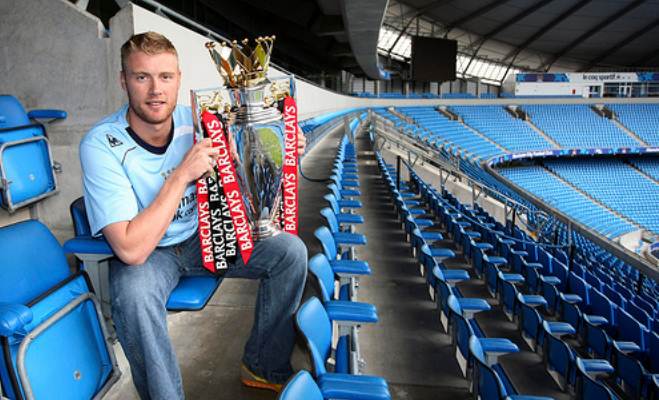 England's former all-rounder Andrew Flintoff is a big fan of Manchester City. He was roped in by the Premier League for their Barclays Fan of India competition in 2009, the search for the most passionate supporter of the Barclays Premier League in the country.
9.) Mahela Jayawardena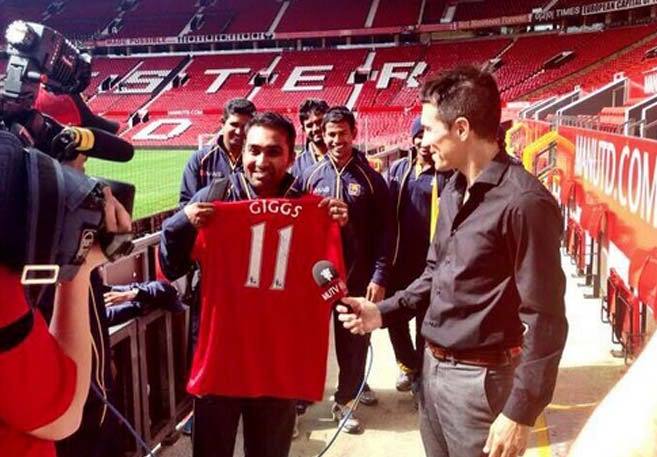 Former stylish Sri Lankan batsman Mahela Jayawardena is a die-hard fan of Manchester United.
8.) Yuvraj Singh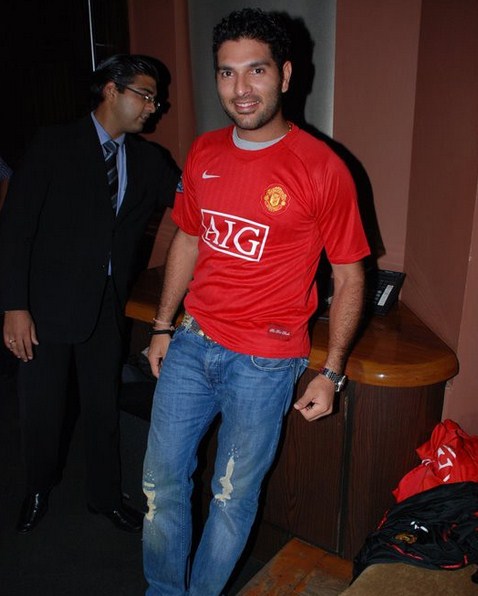 Indian left-handed batsman Yuvraj Singh is a Manchester United follower. He has been often seen cheering for the reds. It was through twitter that he displayed his love towards the club.
7.) Graeme Smith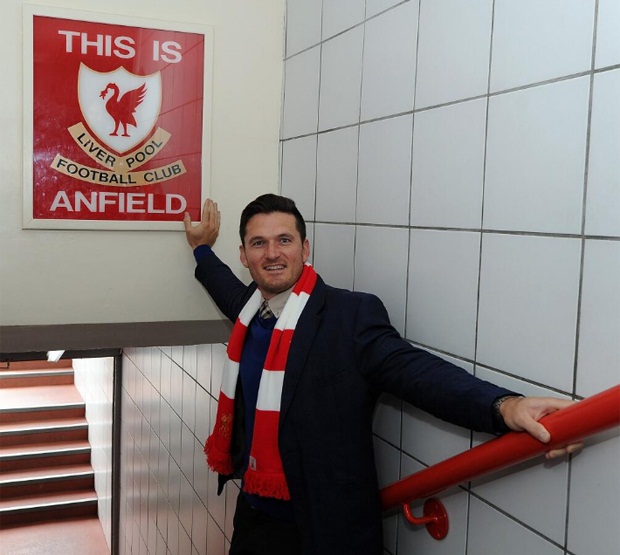 Former South Africa skipper Graeme Smith is a Liverpool fan and Kenny Dalglish is his all-time favorite. "I'm from a family of Manchester United fans but I picked Liverpool," he once said in an interview with Liverpoolfc.com.
6.) Rahul Dravid
Former Indian skipper who is bitterly known as the "Wall of Indian Cricket Team" is a fan of Arsenal. He has been a loyal supporter of Arsene Wenger's side over the years.
>5.) Dale Steyn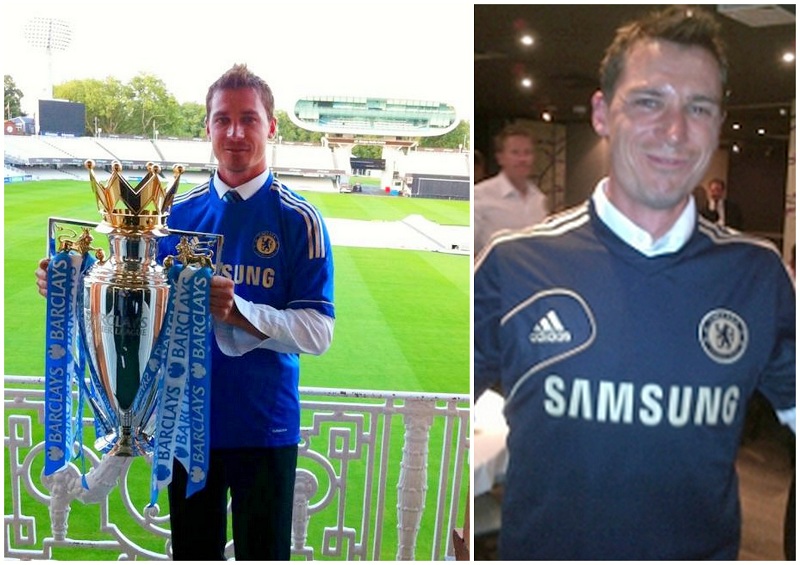 South African fast bowler Dale Steyn is a die-hard Chelsea fan. It was made official by the club's official twitter handle when former South African players Gary Kirsten and Allan Donald visited the club offices in London.
4.) Gautam Gambhir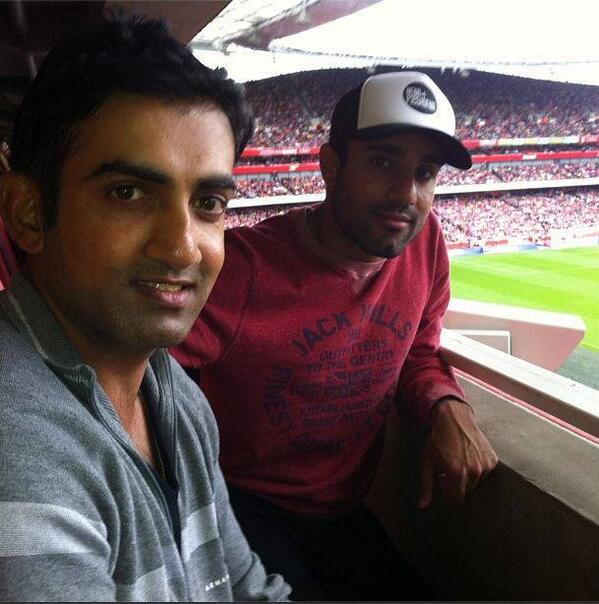 Despite the fact that most of the cricketers root for Manchester United, Indian batsman Gautam Gambir is known to be one exception and occasionally visits the Emirates to show his support for Arsenal.
3.) Kevin Pietersen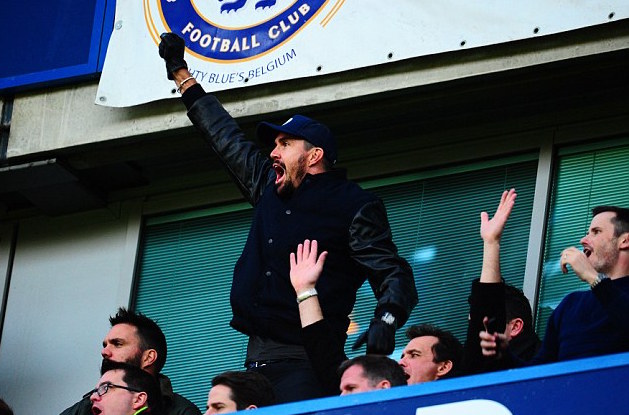 Popular English cricketer Kevin Pietersen is a Chelsea fan. He is also friends with Chelsea stalwarts Frank Lampard, Ashley Cole and John Terry.
2.) MS Dhoni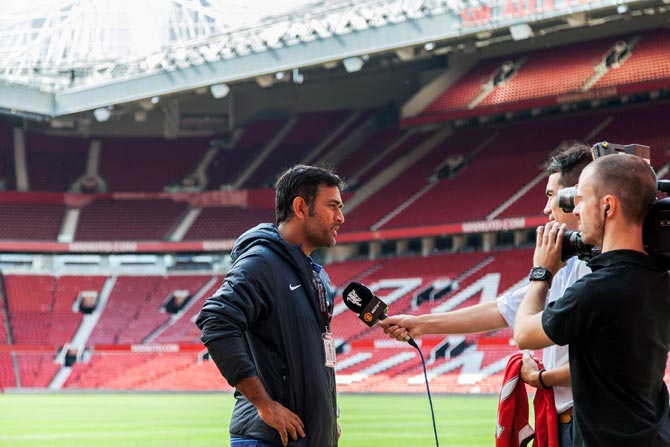 Indian star cricket MS Dhoni is an avid football follower and supports Manchester United. Being a goalkeeper in his early days, his love for football is not a surprise. Dhoni is also the co-owner of ISL football club Chennaiyin FC.
1.) Virat Kohli
Indian Test Captain Virat Kohli is a keen supporter of Real Madrid. Kohli in an interview said, "Cristiano Ronaldo is my favorite, as well as Messi because he is also associated with Adidas."