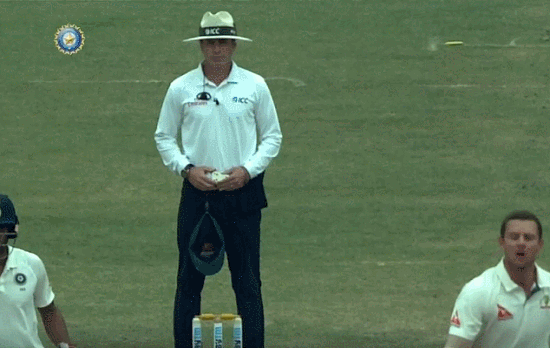 On Day 4 of the ongoing 3rd Test between India and Australia at Ranchi, the on-field umpire Chris Gaffaney got the commentators and every one present on the ground burst into laughter.
The incident happened when Aussie pacer Josh Hazlewood bowled a well directed bouncer to the Indian batsman Cheteshwar Pujara, who produced an uncharacteristic hook shot and failed to connect as the ball went straight into the hands of the wicket keeper Matthew Wade.
The Australian players made a feeble appeal and the Kiwi umpire Gaffaney started to raise his finger, and then suddenly went on to scratch his head.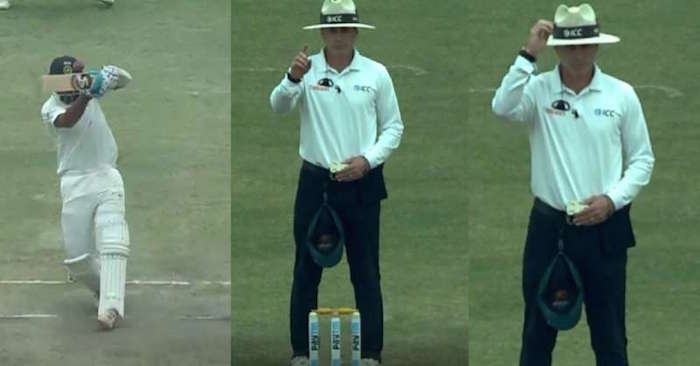 The incident not only surprised Pujara but also left the match officials Ian Gould and Nigel Llong in splits.