On Wednesday, the Vijay Hazare Trophy quarterfinal match between Vidarbha and Jharkhand was interrupted by a curious incident.
During the match, a young cricket fan managed to evade security and ran down the pitch, where MS Dhoni was standing at the non-striker's end.
Actually, he was a super fan of Dhoni, who came took the centre stage with a pen and paper so that he could get the autograph from his idol.
'I have come from 3,000 km away', I told Dhoni bhaiya and touched his feet" quoted the crazy fan Akash on Indian Express.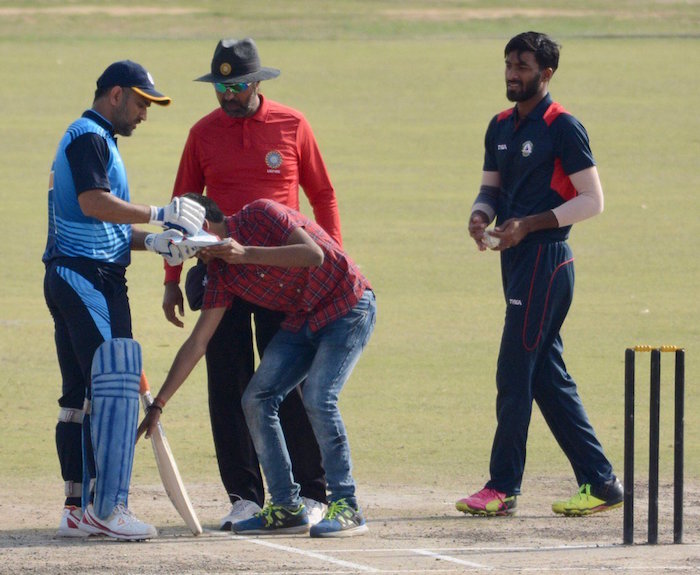 "Dhoni bhaiya said '3,000 km. Really.' I just took his blessings and not the autograph as the policemen grabbed me. My motive was served as I desperately wanted to share our feelings with Dhoni bhaiya. He will be back to Chennai Super Kings next year. We will continue to try and meet him," said Akash when he was in police custody.
The super crazy fan of Dhoni was escorted out of the field by ground security but before they came he completed his lifetime dream of taking the autograph of his hero.