After making an International debut in 2014 against Australia in Tests, KL Rahul has scored centuries in all the formats of the game. His hunger for runs and his calm headed personality makes him one of the most exciting talents in Indian cricket.
Now, apart from cricket, he is turning into a stylish icon as well. Rahul loves to sport different hairstyles in different seasons and the tattoos inked on his body are enhancing his connect with the youth.
Recently, the Karnataka lad featured in an episode of 'What The Duck' hosted by stand-up comedian Vikram Sathaye, where he told stories from his childhood and recounted instances from the past that very few know about.
During the episode, he recalled times when his mother Rajeshwari would look at him and jokingly wonder what went wrong with her upbringing. He also shared the two different stories of his parents regarding the origin of his name.
Firstly, Rahul said his mother told him that when she was pregnant with him, she was watching a movie featuring Bollywood star Shah Rukh Khan, in which the actor's screen name was Rahul. Inspired by it, she decided to name her son the same.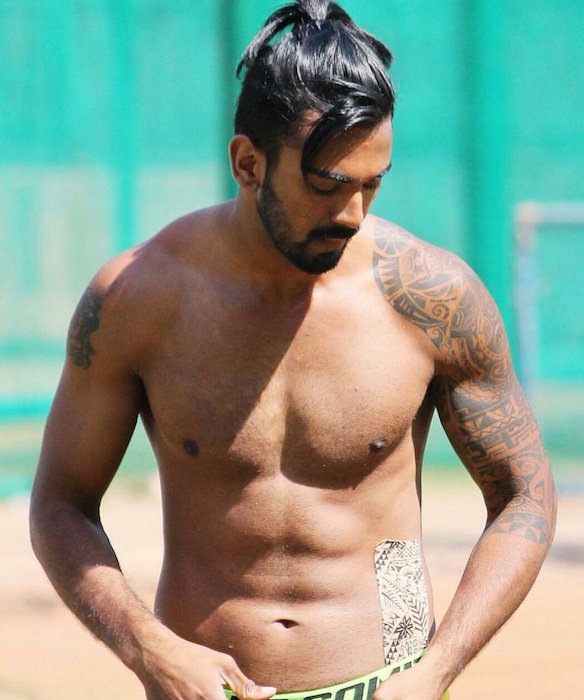 He also revealed the second version of the story – one from his father's side. As Rahul explained, his father was a huge fan of former Indian greats Gundappa Vishwanath and Sunil Gavaskar and even used to go to the stadium to watch them bat.
During one of the matches KL's father was following, the commentators said that Gavaskar's son was named Rohan. But poor father messed up the two names- 'Rahul and Rohan' in his head and was happy to name his son Rahul, thinking that he was following in the footsteps of Sunny, and was ensuring a cricket connection.