Former Indian opener Virender Sehwag has become a popular face on the social media post retirement.
He worked with Bollywood diva Sunny Leone in a commentary section during the IPL. The fans absolutely loved the work that Sunny and Viru did during the commentary session.
In a recent interview, Sehwag has revealed the reaction of his wife Aarti Sehwag after his recent project with Sunny Leone.
"She knows perfectly well about all my projects and programs. We have been married for long, she doesn't bother much about these things. Yes, she inquires for sure," Sehwag was quoted as saying.
He also opened up how Sachin Tendulkar helped him overcome his superstitious thinking.
Sehwag recalled Tendulkar telling him that, "If you do good work, good will follow. If you do bad, bad will follow (sic)."
In the candid chat, Sehwag also added that his all-time favourite captain is Sourav Ganguly but his favourite player will always be Sachin Tendulkar.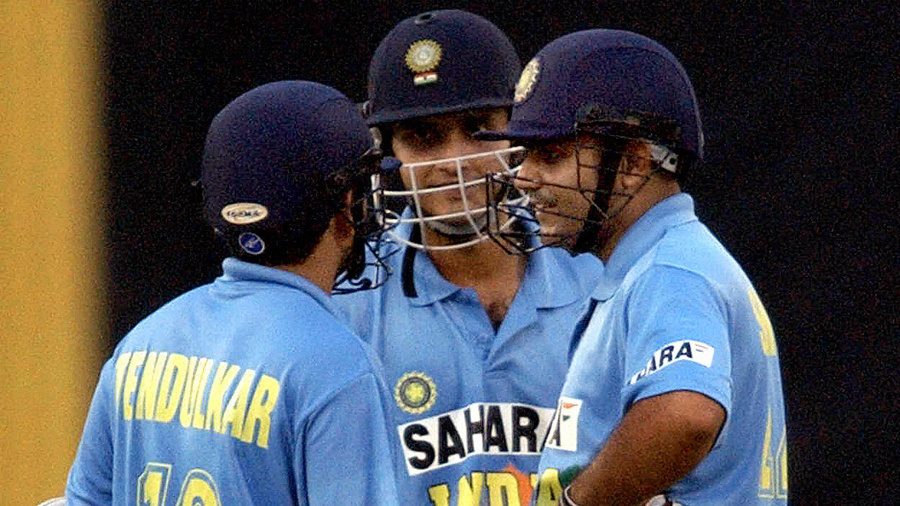 The Nawab of Najafgarh also highly rated Anil Kumble's tenure as coach and suggested that an Indian coach is always better than an outsider.
"The understanding is better if a coach has played with me as a player," added Sehwag.