Indian Women's team had a dazzling stint in the ICC Women's World Cup 2017 and the face behind India's success in recent past has been Mithali Raj. Indian team's skipper has helped populous to witness hope that incandescent in willingness for coming generation.
From era of darkness to era of sunshine, Indian team has transformed under her leadership and has eventually shown their stature at International level.
The Indian Women team was exceptional throughout the tournament and they can be very proud of the way they played. The whole country is proud of the way they performed and the future looks promising.
Well, in a popular TV comedy show, 'The Kapil Sharma Show', Mithali expressed the kind of problems she as a girl had to face from the surroundings. She said, "My parents had full faith and encouraged me to play the game, my other relatives would often criticize my parents for their decision. It was because of parent's sacrifices I can continue to play till now."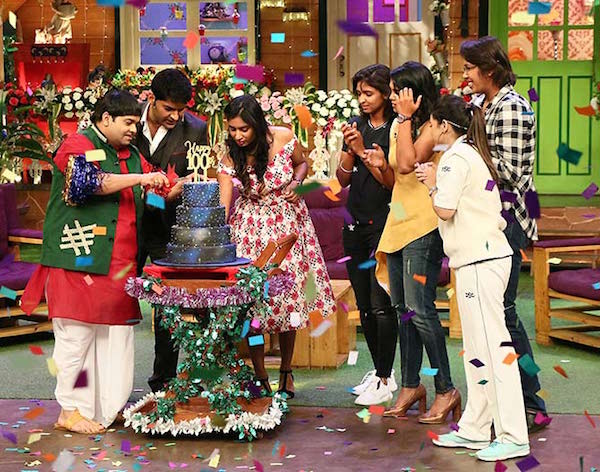 Meanwhile, when the host of the show, Kapil Sharma asked her whether she has an affectionate concordance towards anyone from Bollywood industry. On this, the captain cool got very shy and said that she likes Aamir Khan but unfortunately, he is married.
Also WATCH: Veda Krishnamurthy and Mithali Raj dancing on Muqabala song
When the same question was asked to Harmanpreet Kaur, she named Ranbir Kapoor and said, "Unfortunately he is committed to Deepika Padukone."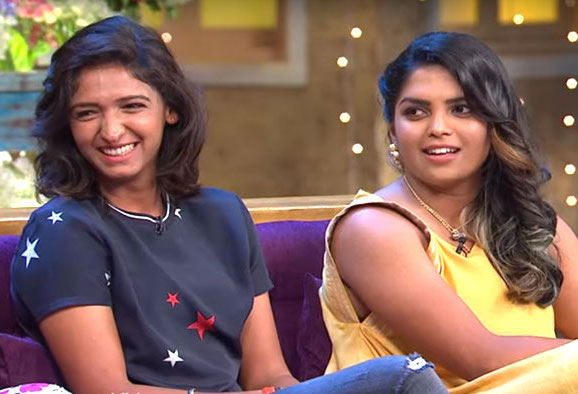 Veda Krishnamurthy and Jhulan Goswami named Ranveer Singh and Shahrukh Khan among their choice of actors.