5.) Eddard Stark- Sourav Ganguly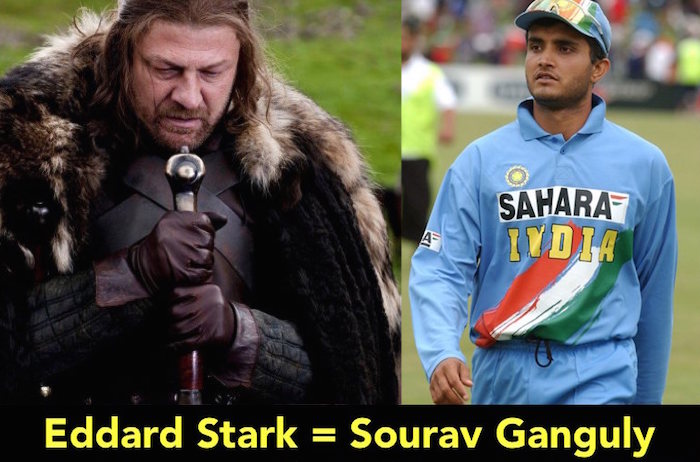 The lord of Winterfell, the warden of the north Eddard Stark was known for his loyalty and his aura remained for the next stark generations, Kolkata prince Sourav Ganguly carries the similar reputation for team India. Just like the Eddard Stark, Dada had those guts to raid overseas and makes his own mark with his leadership. Though Nedd is not alive and Dada is not active on the field, their work still affects the game (Be it of throne or of cricket).
6.) Daenerys Targaryen- Mithali Raj
Daenerys Targaryen and Mithali Raj both become equivalent when the length of their introductions is taken into consideration. If Khaleesi is ruling the unsullied then Mithali is ruling the highest run-scoring list, if Khaleesi is willing to conquer the world, Mithali is taking Indian team to the peak and If Khaleesi has the power of dragons, Mithali have her techniques to beat any bowler in the world.