7.) Shikhar Dhawan
There's a 'Carpe Diem' on the back of Shikhar's left biceps, a tribal design on his right shoulder and another one on his back. Also, there's a bird on his left calf.
8.) Hardik Pandya
Hardik has a BELIEVE tattoo inked on his left hand.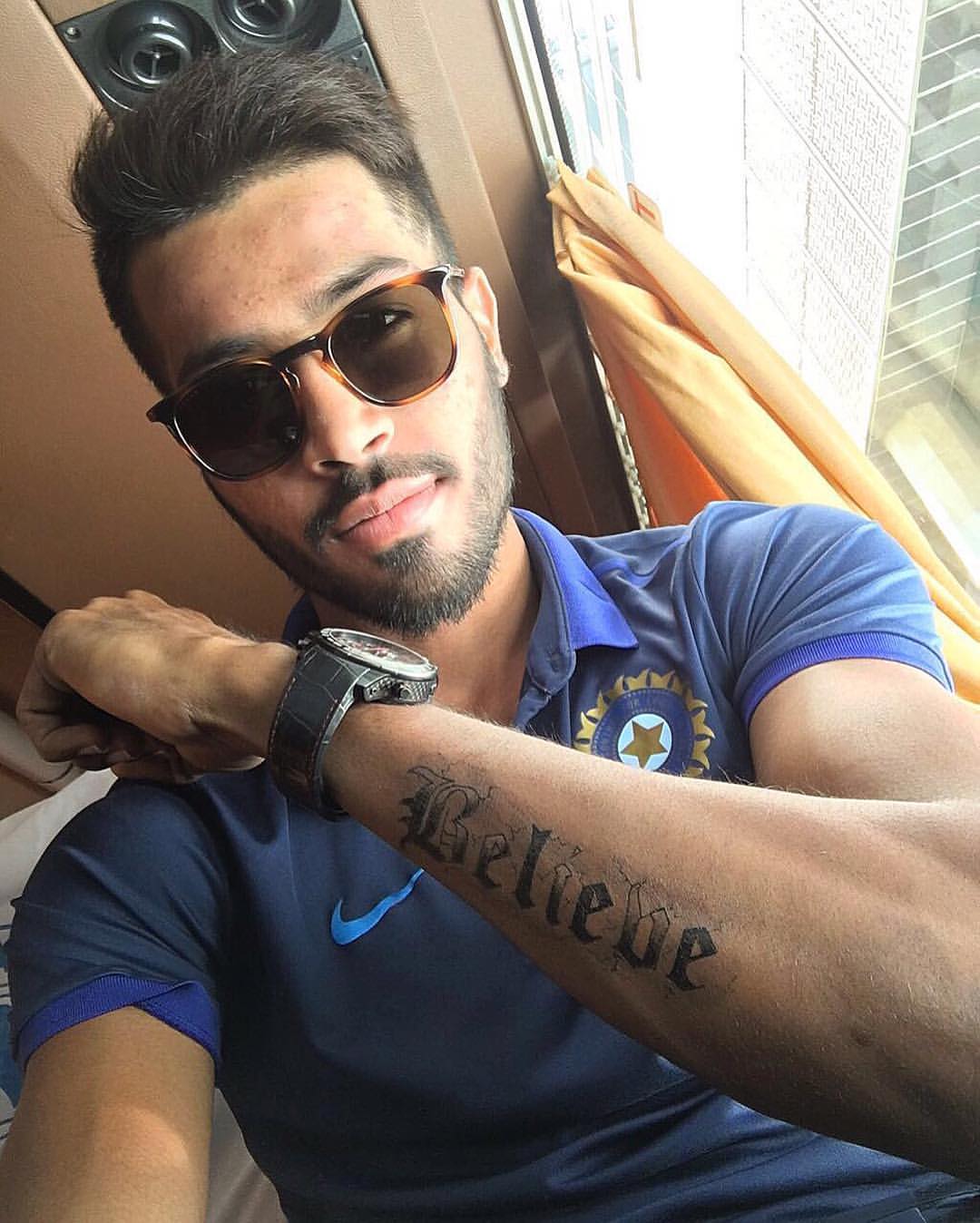 9.) KL Rahul
KL Rahul has a collection of seven tattoos inked on his body. He admits that he is addicted to tattoos and plans to get more in future.