10.) Michael Clarke
Clarke has an Arabian Tattoo scripted on his arms which means "The pain of discipline is something similar to the pain of disappointment". Other than this, he also has his parents names inked on his ribcage in Hindi, his test number in Roman numerals across his back and a guardian angel on a cross with his former fiancee's (Lara Bingle) initials.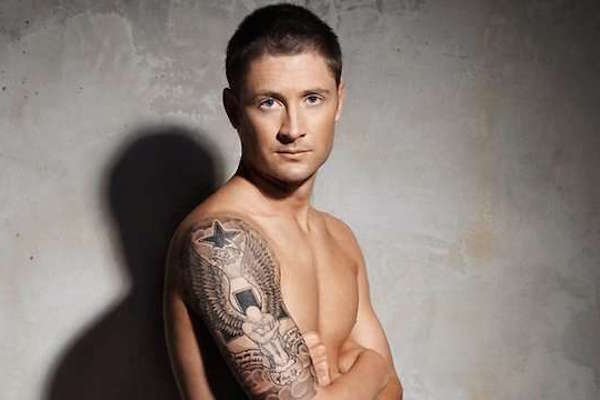 11.) Matthew Wade
Everyone chose a different way to remember Phil Hughes and pay tribute to him. Wade waited for Victoria to win the 2014-15 Sheffield Shield competition and then unveiled the portrait on his right arm – a most touching gesture.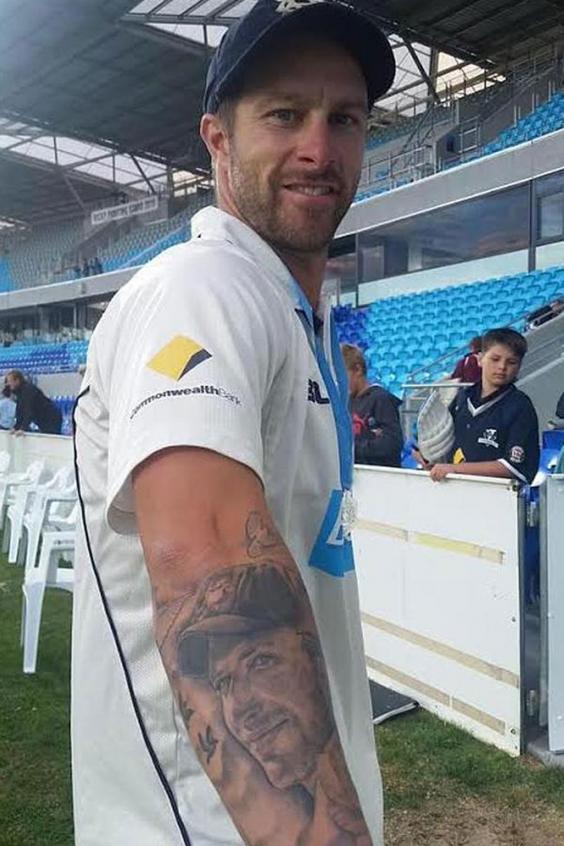 12.) Virat Kohli
Kohli has four tattoos – he's got his zodiac sign, Scorpio, on the upper right arm. On the same forearm, he has the Chinese symbol of faith. On his left biceps, there's a tattoo of a Japanese Samurai warrior, sword raised, which soon became the in-demand tattoo in India.