13.) Kevin Pietersen
Pietersen has got three lions tattooed on his upper arm which is followed by the Roman numerals DCXXVI. He has also Sanskrit scripts written on his hands.The names of his wife Jessica and son Dylan are tattooed onto his right arm, while his left sports 3 lions and the Roman numerals DCXXVI, highlighting his role as the 626th cricketer to play for England. The latest addition to his collection is the world map on his left torso, with red stars indicating the places where he scored centuries.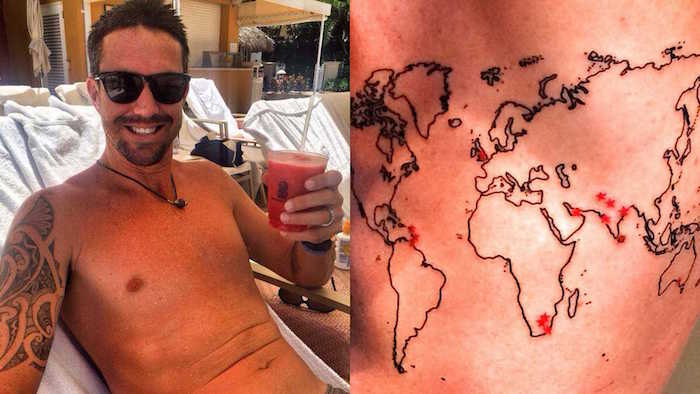 14.) Suresh Raina
The southpaw recently got a tattoo of his daughter's name 'Gracia' inked on his right bicep.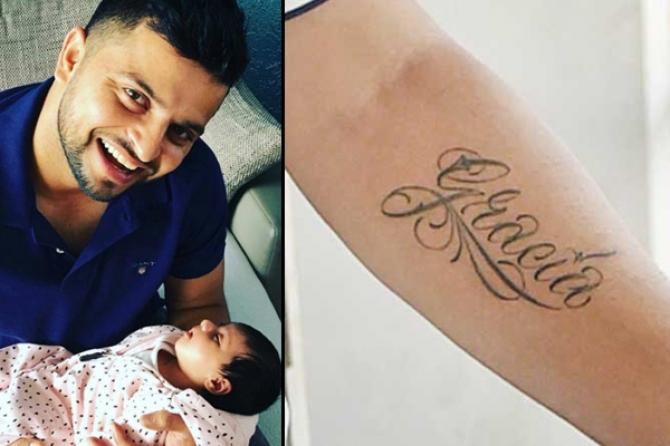 15.) Brendon McCullum
McCullum has a scroll containing the Roman numerals CXXVI XLII CCXXIV -a symbol of his place in the list of cricketers from his country.