India's young leg spinner Yuzvendra Chahal is on Sri Lanka tour to play the 5-match ODI series and a lone T20I game but his heart seems to be somewhere else.
And we are not joking, the picture below says it all.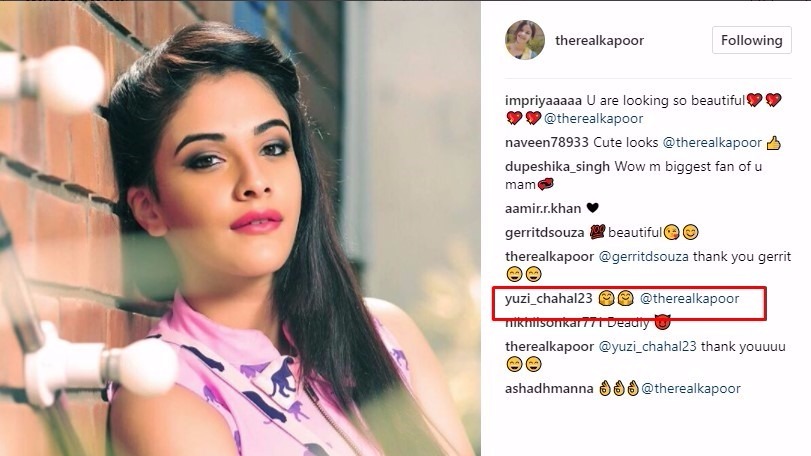 Chahal does not follow this particular girl's Instagram but he leaves no opportunity to make a comment on her picture. He recently commented on a photo posted by the beautiful girl where he wrote her as deadly. She replied him back with a thank you and a smile emoticon.
Also, the comments section in the Instagram post is buzzing with several users enquiring whether the beautiful girl is indeed Chahal's girlfriend!
The mystery girl has finally been revealed as Tanishka Kapoor, who is a model turned Kannada actress by profession.
She has been a part of prominent films like Uppi2 and First Rank Raju.