Team India's vice-captain Rohit Sharma, who smashed a brilliant century to help India clinch the final ODI of three-match series against New Zealand, credited the win to the team's bowling unit for pulling back the match from New Zealand.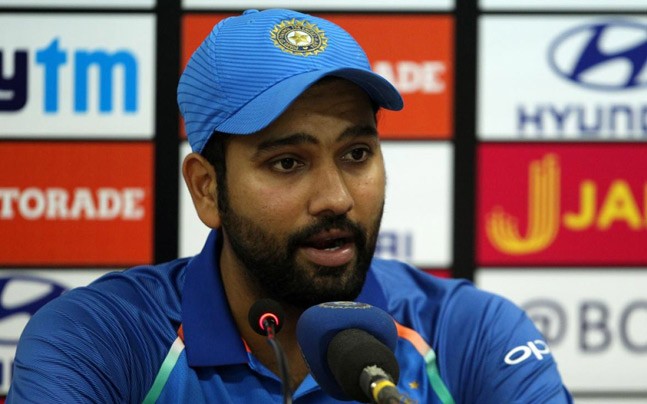 Rohit, who scored his 15th ODI hundred on Sunday, showered praises on Bhuvneshwar Kumar and young fast bowler Jasprit Bumrah, who claimed three wickets and affected a crucial run out of Tom Latham.
"It was not easy for the fast bowlers today due to the wet field. The Kiwis needed just 35 runs in four overs which was an easy task for them but just because of these two (Bumrah and Bhuvneshwar) we were able to pull back the match," he said during the post-match interview.
The 30-year-old cricketer, while praising the bowling unit of the Indian team said, "Our bowlers did exceptionally well to comeback every now and then. This is what we expect from our bowling unit. Whenever they are put under pressure they know how to come back and this has not happened just once."
WATCH: Rohit Sharma hugging Jasprit Bumrah after Team India's victory in the 3rd ODI