Fake fielding on the cricket field is quite a rare view but when it does occur it can often lead to doubts in the minds of batsmen and even lead to their dismissals.
On Saturday, during the 1st Test match between India and Sri Lanka, we witnessed one of those uncommon moments on the fourth ball of the 53rd over, when Bhuvneshwar Kumar pushed one through covers.
While he was attempting to come back for the second run, the Sri Lankan skipper Dinesh Chandimal, put in a slide even when the ball was nowhere near him.
According to the new ICC rules, this is "fake fielding". However, on-field umpires – Nigel Llong, Joel Wilson decided against handing a penalty. This left an animated Indian skipper Virat Kohli visibly unimpressed as he gestured towards the cameras for a penalty of five runs.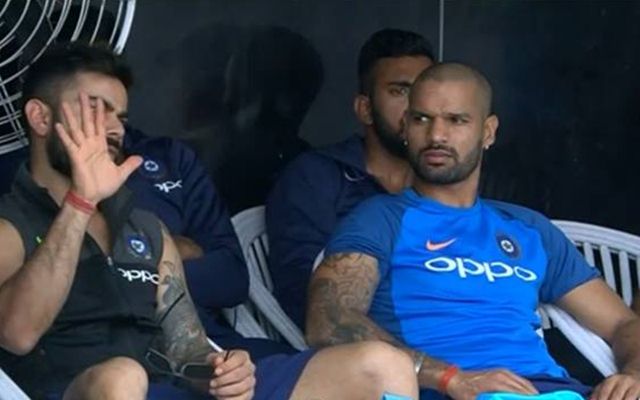 Incidentally, the International Cricket Council (ICC) has recently changed the norms and introduced a law of penalising teams whose fielders engage in 'fake fielding'. A similar incident had occurred during the recently concluded JLT Cup in Australia where Queensland Bulls's Marnus Labuschagne was penalised for 'fake fielding'.
According to the lawmakers of the game this action is against the spirit of cricket. MCC's new Law 41.5 states that "It is unfair for any fielder willfully to attempt, by word or action, to distract, deceive or obstruct either batsman after the striker has received the ball."
Here's the video of Dinesh Chandimal's fake fielding
https://twitter.com/KaranArjunSm/status/931916072483041280
https://twitter.com/CricketKaVideos/status/931807211285708801