Former Indian captain MS Dhoni, once again proved why he is the best wicket-keeper in the limited-overs format, especially when it comes to stumping dismissals.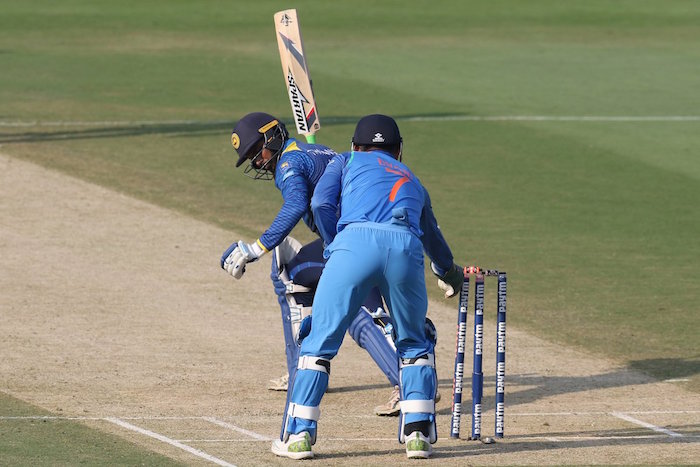 In the third ODI between India and Sri Lanka at Visakhapatnam, Dhoni stumped the Sri Lankan opener Upul Tharanga in the calmest of ways on the bowling of Kuldeep Yadav. The dismissal took place on the first delivery of the 28th over.
https://twitter.com/VideosShots/status/942337995604033536
Tharanga was batting on 95 when he missed a delivery from Kuldeep and dragged his back foot a little ahead of the batting crease. Dhoni, as he does so often, dislodged the bails in a flash and went up in appeal. He was the only player in the Indian team to do so.
And after watching the TV replays umpire gave the left-handed batsman 'out'. Tharanga's foot was on the line and he had to walk back to the pavilion dejected.
Here's the video:
Mr. Hawk-Eye – MS Dhoni https://t.co/a5R0tUazLg #BCCI

— Meeqat Hashmi (@MeeqatHashmi) December 17, 2017