Young Indian cricketer, Prithvi Shaw, who has been a true revelation for Delhi Daredevils in IPL 2018, ended his run in the eleventh edition of the tournament with a bizarre run-out when he was caught unawares outside the crease by Mumbai Indians all-rounder Hardik Pandya.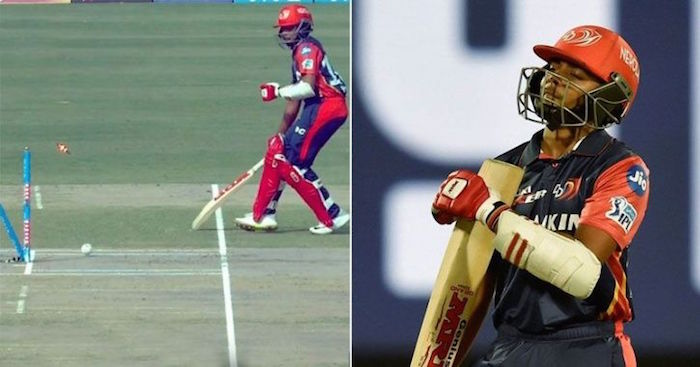 After smashing two boundaries, Shaw seemed to be on the course of a big knock, until Mustafizur Rahman stepped into the attack in the fourth over. The Bangladeshi pacer bowled an off-cutter in the very first ball as Shaw's partner Glenn Maxwell sliced it away down to the backward point.
Shaw looked for a single but then retrieved on seeing Hardik collecting the ball and throwing it down to the non-striker's end. However, the 18-year-old seemed casual in his approach, for he believed that the ball would go past the stumps.
Caught unawares, Shaw faced a brain-fade moment as Hardik's rocket throw hit the stumps directly.
Here's the video:
What was that from Shaw?https://t.co/zdNm5WMNN3

— Faizal Khan (@faizalkhanm9) May 20, 2018