Chennai Super Kings star batsman Suresh Raina scored his third half-century of the Indian Premier League (IPL) 2018 while getting his side off to a good start against Rajasthan Royals (RR) in Jaipur on Friday.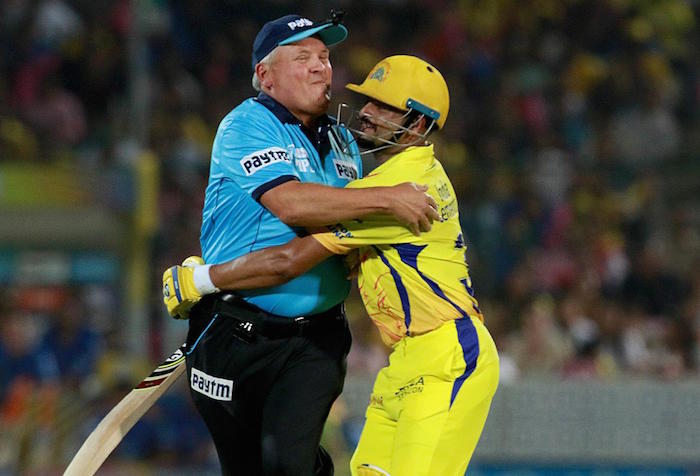 During the match, Raina had a rather comical moment on the field in the 10th over of the first innings when he was trying to complete a single. The southpaw mistimed a shot off a short delivery bowled by Jaydev Unadkat as the bowler took the pace off the ball. The ball went towards RR skipper Ajinkya Rahane who had a shy at the stumps.
Raina was nowhere near the non-striker crease but Rahane's throw missed the stumps. While sprinting towards the non-striker end, Raina ran into umpire Marais Erasmus.
On the follow through, the left-handed batsman almost hugged Erasmus as he went a little off balance.
Here's the video of the incident:
Suresh Raina hugs umpirehttps://t.co/vmZIsTGf29

— Faizal Khan (@faizalkhanm9) May 11, 2018
Raina scored 52 runs from 35 balls including 6 fours and a six before Ish Sodhi got the better of him on the last ball of the 13th over.