Only till a few years ago, cricket was bound to just a few nations but now the sport is spreading to countries where people previously didn't even know about cricket, let alone have a team.
Recently, pictures of Russian players holding a practice session went viral. Also, we came across German Cricket TV Super Series 2018 T20 league whose matches were streamed live for viewers on Facebook.
During the league, the bowler went through a range of emotions on a single delivery while a match between BW Sharks and Northern.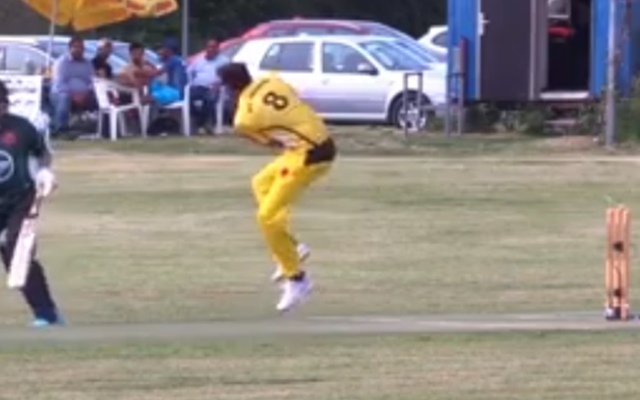 The batsman tried to take on the spinner and went for an attacking shot. The bowler too went on to grab the ball with both hands but it slipped through. The deflection caused led to the ball hitting the top of the stumps and dislodging the bails. The non-striker was well outside the crease and ended up losing his wicket.
Here's the video of the unique dismissal: