Cricket in India is considered a second religion for most and the cricketers are treated as nothing short of celebrities. Owing to their popularity, it is easier for a cricketer in the sub-continent to find a date as compared to other sportsmen. Though there have been umpteen instances where a cricketer dated a girl but things did not quite end up his way. The list that we have prepared is of the cricketers who were dumped by their fancied damsels.
Here are some of the names that will throw you off guard for certain, hold your breath.
1.) Virat Kohli-Izabelle Leite
Virat met Izabelle at a party thrown by a businessman. Izabelle Leite is a Brazilian actress who came to act in Raj Purohit's film 'Sixteen'. She was here for around one-and-half years for the film's shooting and promotion. Their friendship became the talk of the town and gave a lot of publicity to the actress as well as her film. According to media reports, they were also seen dating in Singapore. Like other celebrity affairs, this one also didn't take much time and they both separated in November 2013.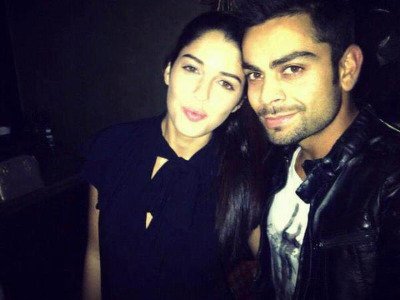 Current Status: Virat is married to Bollywood diva Anushka Sharma.
2.) Yuvraj Singh-Deepika Padukone:
Yes, this is what the grapevine was carrying. There were whispers that Punjabi boy Yuvraj Singh was dating Bollywood starlet Deepika Padukone. Though the two never made it official, the whispers were strong enough to gauge our interest. A Bollywoodmantra. com report says that when Deepika came face to face with the cricketer, they greeted each other warmly and hugged each other. She did not give him a cold shoulder and he too met her with fondness. Way back in 2008, during the Australian tour, the couple were seen dining together.

Current Status: Yuvraj Singh is married to British−Mauritian model Hazel Keech.
3.) Sourav Ganguly-Nagma:
This may be new for cricket fanatics born after 2001. This was a rumour that did the rounds viciously during the era when Sourav Ganguly had taken over from Md. Azharuddin in the post fixing-era. According to a report in Sportskeeda, Sourav and Nagma had visited a temple in South India and also performed some puja that was meant for married couples.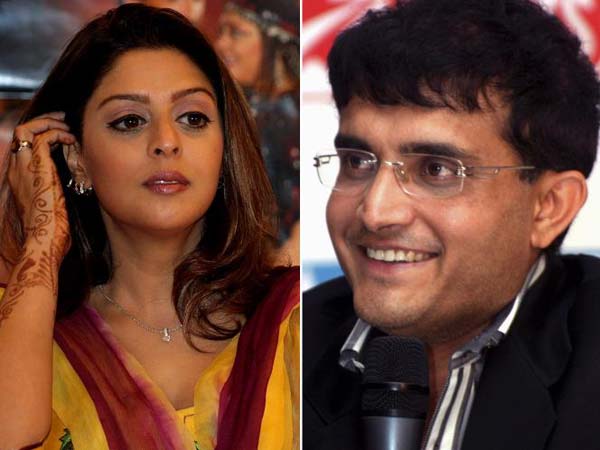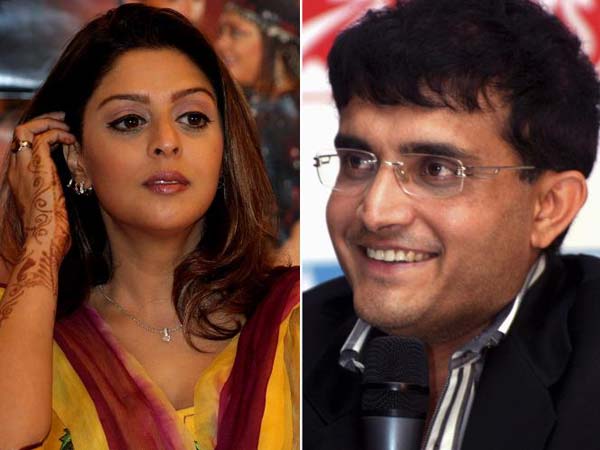 Sourav Ganguly's wife, Dona, had her say about the situation and was quoted by Sify, "It's all rubbish. I'm extremely angry at the way some newspapers are trying to defame us. It's unfortunate that Sourav become the victim of such things."
Though, he denied it, a couple of years later, Nagma herself spoke about the issue but did not reveal names. The actor was quoted by Savvy magazine as saying: "As long as there is no denial of each other's existence in each other's life, any person can say anything they want. There was a career at stake, besides other things, so one had to part. One had to weigh a lot of things, rather than be on an ego trip and insist on being together."
Current Status: Sourav Ganguly is married to his childhood friend Dona Roy.
4.) Rohit Sharma-Sofia Hayat:
This affair created a lot of noise on social media. Sofia Hayat, the British-Indian model became the first girlfriend of the talented Indian batsman, Rohit Sharma, since he came to the fore. Things did not materialize because of Rohit Sharma's busy schedule. Till date, Sofia denies this alleged link up, but the pictures tell a totally different story.
Current status: Rohit Sharma is married to his sports manager Ritika Sajdeh.