Every now and then, Indian cricketers have a relationship with popular female figures- generally a top-Bollywood actress or a glamorous model.
The love life of these stars also gets most of the media attention and social media presence. But except a few, many of the cricketers could not survive the test of time and their affair ended on a bad note due to personal or career issues.
Here are the 6 famous Indian cricketers who dumped their girlfriends:
1.) Yuvraj Singh- Kim Sharma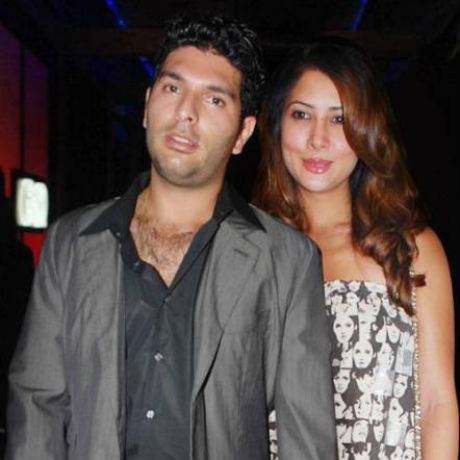 Yuvraj Singh, who is married to British-born model and actress Hazel Keech was in a relationship with Bollywood diva Kim Sharma. The charming all-rounder and sizzling Kim dated for four years before parting ways in 2007. It is reported that it was Kim's obsessive and abusive nature that lead Yuvi to leave her. Kim is now happily married to Kenyan businessman Ali Punjani and is settled there.
2.) Zaheer Khan- Isha Sharvani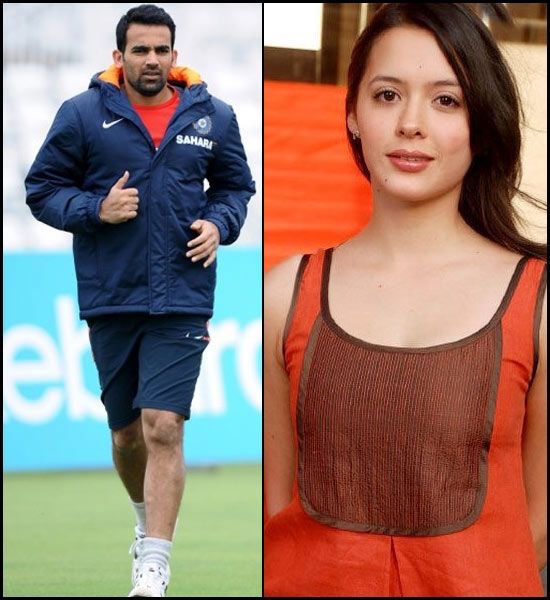 Former Indian fast bowler Zaheer Khan and actress Isha Sharvani could not take the plunge even after being together for so many years. They had an eight-year on-and-off romance. The couple first met in 2005 and dated for two years before breaking up. In 2010, the duo started seeing each other again. There were also rumours that Zaheer and Isha will tie the knot in 2012, but the left-hander announced their separation instead. Though he didn't mention the reason, a source close to the actress revealed that distance was the cause of their split.
3.) Ajay Jadeja- Madhuri Dixit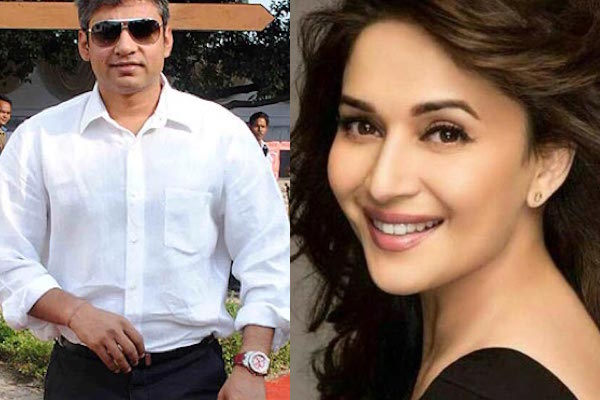 Ajay Jadeja enjoyed his moment in the sun as his name became involved with a popular Bollywood actress Madhuri Dixit. In fact, after Jadeja did a photo session with the "Dhak Dhak" girl for a film magazine, there was also news that he and Madhuri after dating each other are soon going to be married together. And they did not deny the canards, which died down automatically when the dancing diva married an NRI.
4.) Hardik Pandya- Lisha Sharma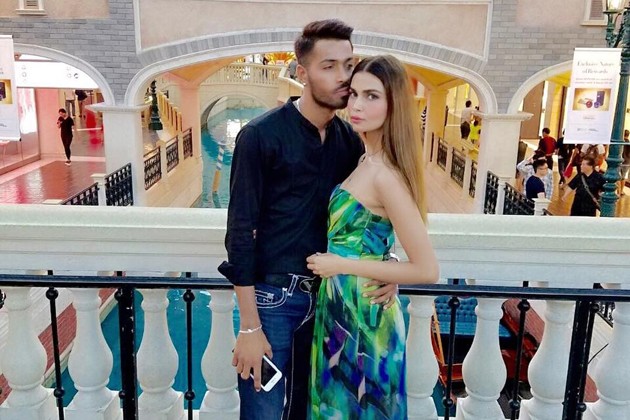 Star all-rounder Hardik Pandya dated prominent Kolkata model from Jamshedpur, Lisha Sharma for a year. Lisha also posted a photo of both with "My boo" text and Hashtag #taken (with a very cute Panda emoji) on Instagram. Later, the duo was spotted holidaying in Hong Kong and also their pictures went viral. But, last year on Valentines Day, Hardik announced his single status.
5.) Ravi Shastri- Amrita Singh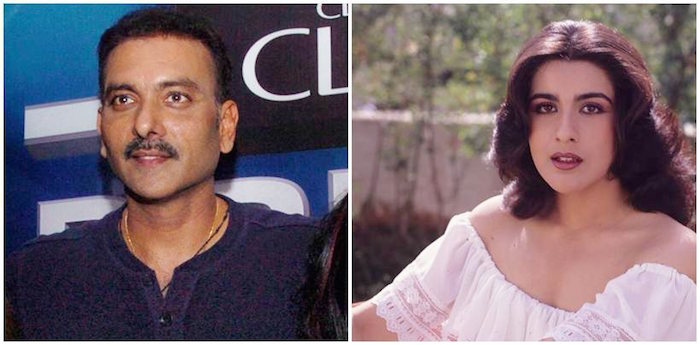 Team India's head coach Ravi Shastri and former actress Amrita Singh were also a hot couple during the late 1980s. They were very much open about their relationship and confessed their feelings for each other in every interview and went about painting the town red. But their romance was short-lived and came to an abrupt end. Ravi got married to Ritu Singh in 1990, while Amrita tied the knot a few years later with actor Saif Ali Khan; marriages that eventually ended in divorce.
6.) MS Dhoni- Raai Laxmi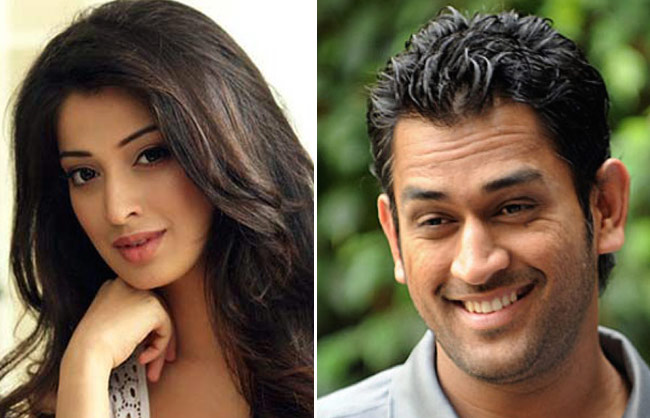 Former Indian skipper MS Dhoni dated South siren Raai Laxmi for a short period of time before he tied the nuptial knot with Sakshi Singh Rawat. The two met in 2008, when Dhoni, along with Suresh Raina, went to attend a party. As per media reports, the duo had private dinners and spent late hours in the evening before finally breaking up in 2009.