Tillakaratne Dilshan is only the second Sri Lankan batsman after Sanath Jayasuriya and fourth overall to hit 6 boundaries in a single over in One Day cricket. His moment came against the Australian speedster Mitchell Johnson during a match at Sydney Cricket Ground (SCG) in the ICC World Cup 2015.
Johnson came in to bowl the sixth over of the second innings, with Dilshan on strike.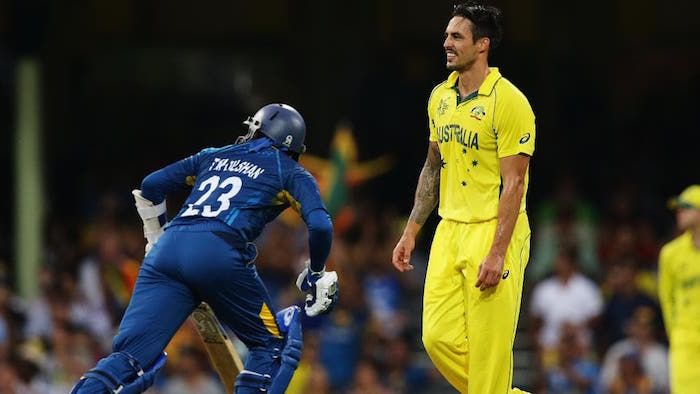 The first ball of the over was driven back past the bowler for the first boundary of the over. The next ball was very similar, with another boundary down the ground. Johnson followed up by bowling one a bit short, which Dilshan swung away through midwicket. Johnson banged one in short, and Dilshan responded by pulling him over square leg. The fifth ball was hammered away through covers before the last ball was played gracefully through the same area as Dilshan scored 24 off the over.