Navdeep Saini stunned everyone with his impactful India debut. The pacer's 3/17 against the West Indies in the first T20I in Florida won him the Man of the Match award.
On Saturday, former India opener, Gautam Gambhir threw a bouncer at Bishan Singh Bedi and Chetan Chauhan on social media. He blamed them for trying to prevent Saini from entering the Delhi Ranji Trophy team a few years ago.
Here's what he wrote on Twitter:
Kudos Navdeep Saini on ur India debut. U already have 2 wkts even before u have bowled— @BishanBedi & @ChetanChauhanCr. Their middle stumps are gone seeing debut of a player whose cricketing obituary they wrote even before he stepped on the field, shame!!! @BCCI pic.twitter.com/skD77GYjk9

— Gautam Gambhir (@GautamGambhir) August 3, 2019
Bedi, the former India captain, hit back at Gambhir with disgust.
"I don't believe that I have to stoop to conquer. I would rather not react to any comments on Twitter."
"I have never said a negative thing about Saini. Also, I believe if someone has made it, it's his credit, not any Tom, Dick or Harry's," Bedi told a leading news wire.
Chauhan too slammed Gambhir for his attacking tweet.
"Rule approved by Delhi Cricket Association was 1 year cooling period for players from other states. There was no question of talent n ability in his case. Don't try n belittle others n glorify self," Chauhan tweeted.
Gauti felt Saini's bowling could be a super success on both Australian and South African pitches.
"Yes, of course, on bouncy tracks he can be lethal. But in international cricket, you get more wickets by bowling fuller after setting the batsman up with a short ball," the MP from East Delhi told a leading newspaper.
Last year, post his maiden India call-up for the one-off Test against Afghanistan in Bangalore, Navdeep had opened up about Gambhir. He had said that he gets 'emotional' while talking about Gambhir, whom he respects deeply and who has been like his true mentor.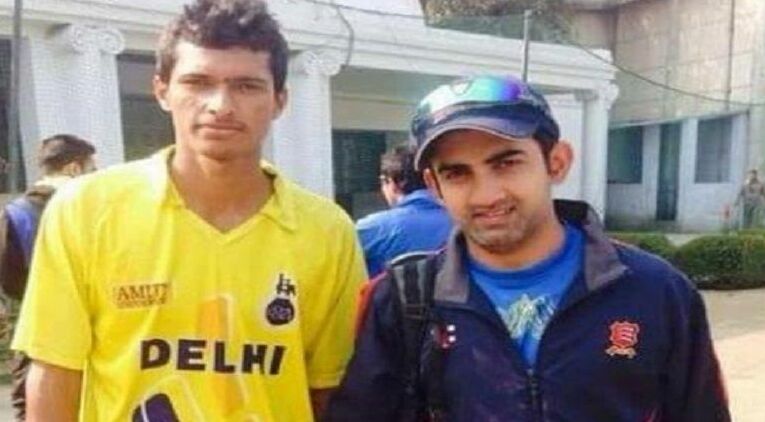 "I remember every tiny little thing. I know what Gautam bhaiya had to go through to convince selectors that I was good enough to play for Delhi. Not to forget Ashish Nehra, Mithun Manhas, Sumit Narwal, who all stood by me," Saini told a leading news wire.
"In fact, after the first few matches, he (Gambhir) said that if I keep working hard at every practice session, I will play for India. He saw in me before I realized myself. Today when I look back about those days, I smile," he added.