Former Indian captain MS Dhoni started his new innings with the Territorial Army (TA) on Wednesday. Dhoni, who earlier made himself unavailable for the West Indies tour to serve his Battalion, has formally joined his duty in Kashmir.
MSD will be performing his duties in the Kashmir valley as part of Victor Force till August 15.
"Dhoni's 15-day duty period with his unit 106 TA Battalion (Para) begins today," an army officer was quoted as saying by the New Indian Express.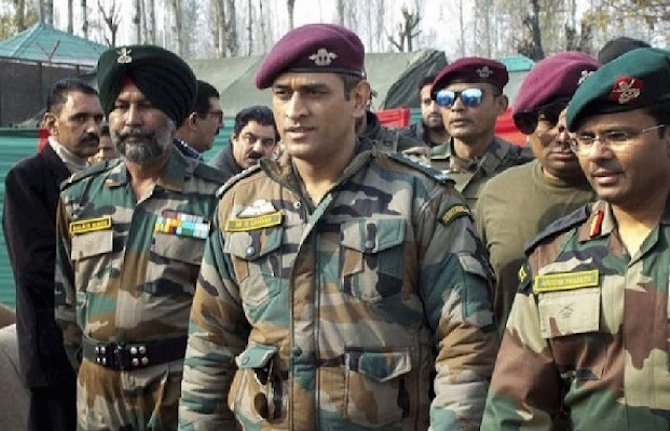 The 38-year-old holds the honorary rank of Lieutenant Colonel in the Indian Territorial Army unit of the Parachute Regiment (106 Para TA battalion). The honor was accorded to him by the Indian Army in 2011.
He became a qualified paratrooper after completing five parachute training jumps in 2015.
The veteran wicket-keeper-batsman was also conferred with the Padma Bhushan, the country's third-highest civilian award, by President Ramnath Kovind at Rashtrapati Bhavan last year.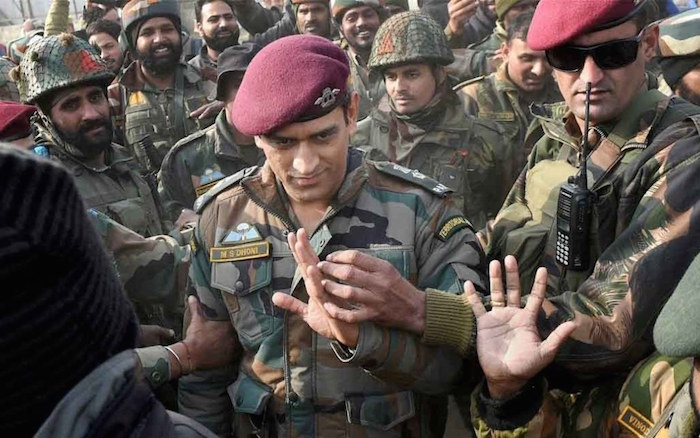 A recent picture of Dhoni signing a cricket bat in army uniform has gone viral on social media.