Diwali, the festival of light, was celebrated across India and other parts of the world on Sunday. One of the most popular festivals of Hinduism, Diwali symbolizes the spiritual "victory of light over darkness, good over evil and knowledge over ignorance".
The former and current Indian cricketers were with their loved ones to celebrate the festival.
Some of the players have welcomed new members into their families since the last Diwali like Rohit Sharma and Ajinkya Rahane, while some have been devoted to celebrating the festival to the fullest.
The Indian cricket fraternity never forgets to share their joy with their fans and images of them celebrating the festival with happiness is the best thing to be enjoyed.
Here's how India cricketers celebrated Diwali:
Happy Diwali to everyone. May the Festival of Lights light up your lives and bring more love and peace to all 🙏😇❤️ pic.twitter.com/36Gr0aA6ae

— Virat Kohli (@imVkohli) October 27, 2019
Virender Sehwag
Mahiya's Diwali celebrations with his Squad 🤗🥰 #MSDhoni #Dhoni #HappyDiwali pic.twitter.com/y8etO1k4b8

— MS Dhoni Fans Official (@msdfansofficial) October 28, 2019
Sourav Ganguly
Wish you all a very Happy Diwali! 💥⭐️ pic.twitter.com/PPJZTSCgol

— Suresh Raina🇮🇳 (@ImRaina) October 27, 2019
Rohit Sharma
Festivals and family make every celebration special ✨
Wishing everyone a very Happy Diwali 😊#HappyDiwali pic.twitter.com/QhJnRGDYtx

— Ajinkya Rahane (@ajinkyarahane88) October 27, 2019
Wishing everyone a very Happy and prosperous Diwali! pic.twitter.com/PAmidvuS9D

— zaheer khan (@ImZaheer) October 27, 2019
Yuvraj Singh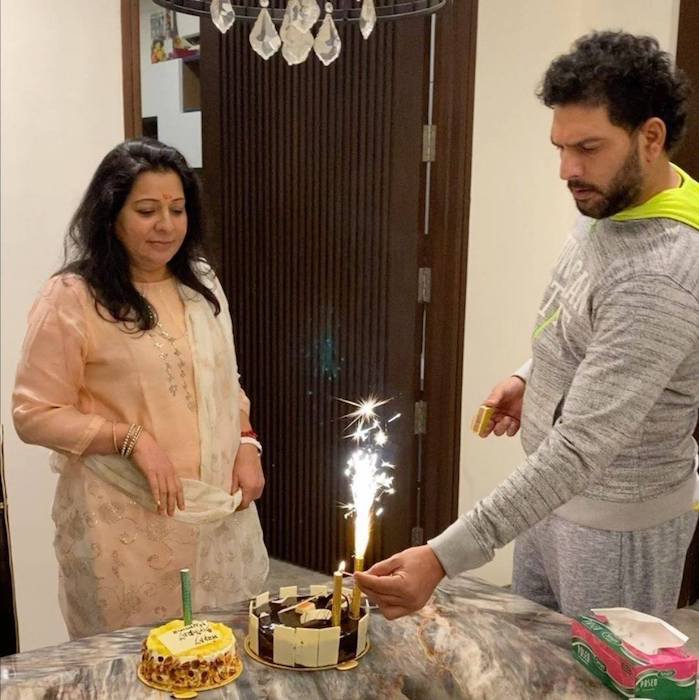 Happy Diwali to all from us 😊 pic.twitter.com/Xu95z7GWWI

— Bhuvneshwar Kumar (@BhuviOfficial) October 27, 2019
✨ Happy Diwali ✨ pic.twitter.com/TJtDiiIW0b

— Jasprit Bumrah (@Jaspritbumrah93) October 27, 2019
Shubman Gill
Wishing everyone a very happy Diwali ❤️

May this Diwali bring lots of Happiness , Joy and Prosperity 😬 #Diwali #Diwali2019 pic.twitter.com/aFqilkYduS

— Mayank Agarwal (@mayankcricket) October 27, 2019
Umesh Yadav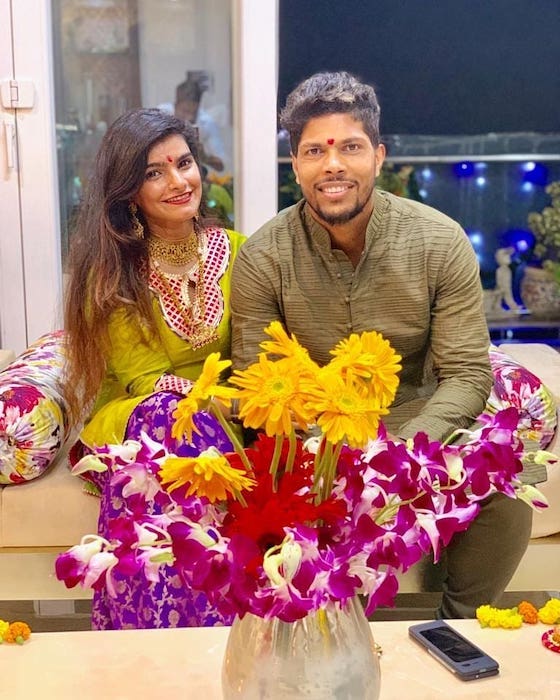 Cherish the good times and the timeless memories made with friends & family this festival. ✨ #HappyDiwali pic.twitter.com/QKjDKYPLeT

— Cheteshwar Pujara (@cheteshwar1) October 27, 2019
Hardik and Krunal Pandya
Diwali in Antigua! #HappyDiwali pic.twitter.com/YCeviAUMQO

— Poonam Yadav (@poonam_yadav24) October 28, 2019
Happy Diwali everyone ♥️💫 pic.twitter.com/C69FxupY9j

— Kuldeep yadav (@imkuldeep18) October 27, 2019
Ravichandran Ashwin
Happy Diwali everyone 💡💫 pic.twitter.com/mdCP1MFoiu

— Yuzvendra Chahal (@yuzi_chahal) October 27, 2019
Happy Deepavali to everyone. May this festival brings light and joy in your lives. Best wishes from Richa & Vinay 🎆🧨😊 pic.twitter.com/NvXUyj0Xat

— Vinay Kumar R (@Vinay_Kumar_R) October 27, 2019
Varun Aaron
Happy Diwali & new year #Diwaliwishes #NewYear pic.twitter.com/Ha0QaXSvnP

— RAMESH POWAR (@imrameshpowar) October 28, 2019
Happy Diwali to@all dear ones,,🤗❤️❤️❤️❤️🤗🤗🤗🤗🤗 pic.twitter.com/E7bDz3Q8u7

— Sreesanth (@sreesanth36) October 27, 2019
Be it Diwali or Eid, @CISFHQrs Jawans stay away from their families and always stand for the safety of our country. Shared a moment with them when we exchanged sweets on Diwali. Also, Happy Diwali to CISF, CRPF, BSF, ITBP, NSG, SSB for taking care of us. pic.twitter.com/1dOxudnnKv

— Yusuf Pathan (@iamyusufpathan) October 26, 2019