On December 25, Christmas Day was celebrated across the world. Christmas is an annual festival commemorating the birth of Jesus Christ.
On this day, billions of people around the world participate in social gatherings, spend time with family and friends.
Cricketers too celebrated the birth of Jesus and extended greetings to their fans. They posted the pictures of the special occasion on their social media accounts.
Here's how cricketers painted the town red:
Wishing everyone a Merry Christmas🎄.
May this Christmas bring lots of happiness to our hearts ♥ and homes🏠 . I hope you have a wonderful time with family and friends. 🎁❄ pic.twitter.com/2mquflBDlv

— Sachin Tendulkar (@sachin_rt) December 25, 2019
Merry Xmas to everyone, wherever you are in the World. McCullum Family. 🎅🙏🏼 pic.twitter.com/tWd49y1oAv

— Brendon McCullum (@Bazmccullum) December 25, 2019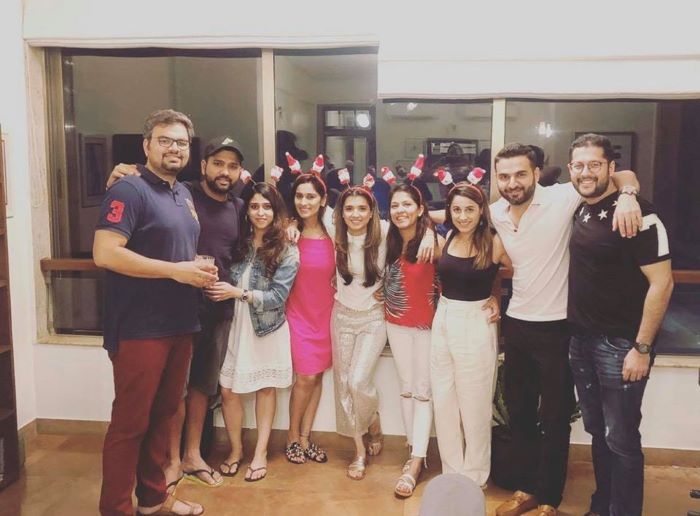 Merry Xmas beautiful people. May it be a blessed time with your loved ones. Much luv from the Duminy's 🙏✝️ pic.twitter.com/RFpZTCdund

— JP Duminy (@jpduminy21) December 25, 2019
Merry Christmas from the Ponting family! 🎅 pic.twitter.com/6Db6a0peVc

— Ricky Ponting AO (@RickyPonting) December 24, 2019
Getting into Christmas feels 😄
Wishing everyone a very Merry Christmas! 🎄#Christmas pic.twitter.com/QE5JOYGFto

— Ajinkya Rahane (@ajinkyarahane88) December 24, 2019