Bollywood actress Kareena Kapoor Khan, who completed 20 years in the industry on Tuesday, isn't new to cricket as she and her husband Saif Ali Khan had recently even decided to bid for an IPL team.
Her father-in-law was a renowned former Indian captain, Mansur Ali Khan Pataudi. Hence it was also no surprise when she wished her son to grow up and become a cricketer just like the Nawab of Pataudi.
Kareena is a Mumbai Indians' supporter, and there are several photos of her donning MI jersey on social media.
For the present generation, be it the celebrities – Sachin Tendulkar and MS Dhoni become the obvious choices but not for Kareena. It is Virat Kohli, who is the favourite cricketer of Kareena and she believes the current Indian team captain is the next Tendulkar.
"I love the way Virat plays. He is my favourite."
"Isn't he already the next Sachin Tendulkar? After all, he's the reason why we are winning so many matches in succession," Kareena was quoted as saying to an entertainment website.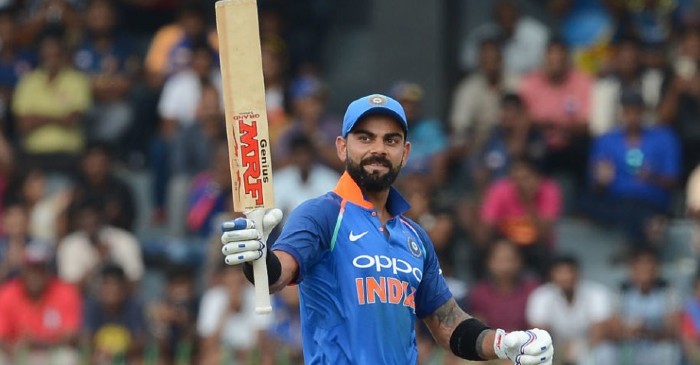 While it may still be early to compare him with Tendulkar, there's no doubt that he's already on his way there. Virat has already scored 43 centuries in One-Day Internationals (ODIs) and second only to Tendulkar who has a miraculous 49 centuries to his name.
Kohli has also been the highest ODI run-scorer in this decade, and by looking at his hunger for runs, one can say he will continue to top the batting charts. Even as a captain, the 31-year-old has achieved tremendous success in all three formats. He hasn't lost a Test and ODI series at home as a captain and that defines the invincibility of the current Indian team.