After a long hiatus due to the coronavirus pandemic, cricketing action finally resumed earlier this month as the West Indies battled against the home nation, England, for the prestigious Wisden Trophy. Although the tourists lost the series by 2-1, they garnered a lot of praises for showing lights to the rest of the nation.
Following West Indies, Pakistan is all set to lock horns with England in August, and this would be nothing less than a mouth-watering prospect for cricket fans.
England has always been an infuriatingly difficult place for batsmen. In contrast, for fast bowlers, the country is a paradise. Even the most premier batsmen from Indian subcontinent struggle to pile up runs in England. But, these batsmen duly compensate for the lack of runs in the UK by playing humongous innings at incredible regularity in home series.
There have been few batsmen from Pakistan, who have cracked the code and occasionally rise to the occasion against their colonizing nation.
In a build-up to the England versus Pakistan Test series that gets underway from August 5, let's have a look at the top-five Pakistan batsmen with most Test runs against England.
5. Saleem Malik – 1396 runs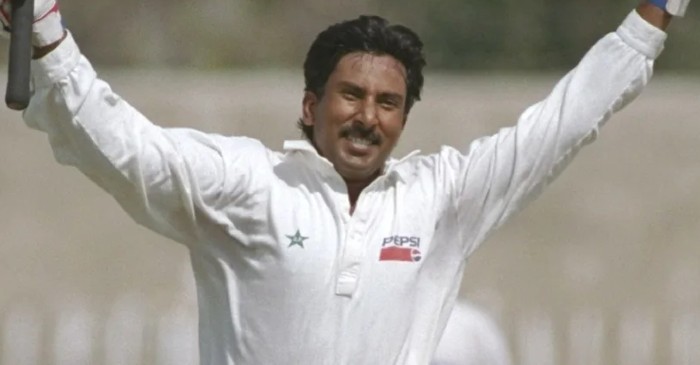 Saleem Malik scored 1396 runs at 60.69 against England and is placed at the fifth position in the list. Malik was an explosive middle-order batsman who was equally skilful in the traditional form of the game.
The spot-fixing charges stained his otherwise glorious career for Pakistan. Even Shane Warne and Mark Waugh admitted that Malik attempted to bribe them to lose a Test match in 1994.
4. Younis Khan – 1426 runs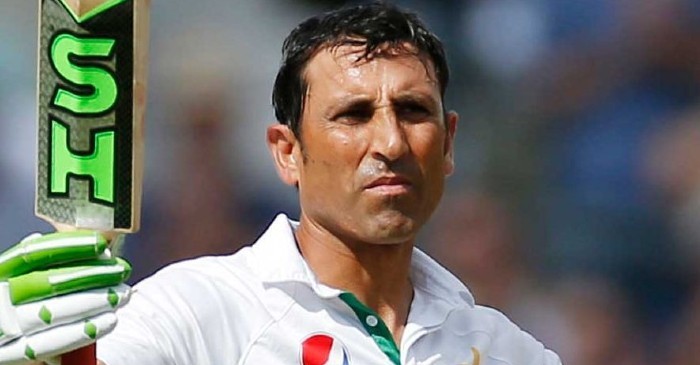 Younis Khan is undoubtedly the greatest batsmen in the 21st century to have graced the game for Pakistan. A technically proficient batsman who remains the only Pakistani ever to cross 10,000-runs mark in Test cricket.
In his 17 years long career for Pakistan, Younis created numerous personal records that will surely stand the Test of time.
When it comes against England, the right-hander accumulated 1426 runs at 46.00 that includes four centuries and four half-centuries.
It was his century in the last Test of three-match series that helped Pakistan register their first-ever whitewash against England in 2012.
3. Mohammad Yousuf – 1499 runs
With 1499 runs in 24 innings at an astounding average of 62.45, including six centuries and three half-centuries, Mohammad Yousuf ranks third in the list. He even boasts a double century against England that he scored at Lahore in 2005.
Yousuf was an elegant right-handed batsman who made his Test debut against South Africa in 1998. With Inzamam ul Haq and Younis Khan, he formed a formidable middle-order that terrorized opposition in the early 2000s.
2. Mushtaq Mohammad – 1554 runs
Born in the Indian state of Gujarat in the pre-partition era, Mushtaq Mohammad stint at county club Northamptonshire, helped him doing wonders against England in the red-ball format.
Mushtaq played 57 Tests and 10 ODIs for Pakistan in his twenty-years long career. The right-handed batsmen scored 1554 runs in 41 innings against England.
In 1976, Mushtaq was selected as the captain of Pakistan team, and it was his captaincy that started a new dawn for Pakistan cricket, with players like Javed Miandad, Imran Khan and Zaheer Abbas, all of them blossomed under him
1. Inzamam ul Haq – 1584 runs
Inzamam ul Haq is one of the most premier middle-order batsmen ever to come out from Pakistan. He made his Test debut against England in 1992.
Although equally adept in the limited-overs cricket, his run-scoring ability, despite obscure batting stance and slow running between the wicket, remains unparalleled.
Against England, the right-handed batsmen scored 1584 runs at a whopping average of 54.62.
One of his most memorable knocks against England came in 1996 at Lord's when he scored 148 in the first innings, and 70 in the second, to propel Pakistan to an improbable victory.
Overall, Inzamam played 120 Test for Pakistan and accumulated more than 8000 runs at a commendable average of 49.33