Cricket is not just limited to being a popular sport. It also offers a decent amount of money and provides a lavish lifestyle to the players. Also, with the advent of the IPL and other T20 leagues, the opportunity to earn a big amount of money in cricket has increased to a great extent. The sport has produced so many million-dollar superstars.
Here's a list of the top 5 richest cricketers in the world:
1. Sachin Tendulkar: $170M
"The God of Cricket", Sachin Tendulkar, comes on the top of the list with a net worth of $170M. Sachin is the richest cricketer among all active and retired cricketers. Sachin might have retired from all formats of the game long ago, but he's still a part of the IPL franchise Mumbai Indians as the mentor of the team. He has endorsed many popular brands such as Visa, Reliance Jio, Pepsi, Luminous, Unacademy, BMW, Coca-Cola, Britannia, Philips, and Toshiba, to name a few. He signed a deal worth 100 Crores with a popular tyre manufacturing company, MRF and was the first Indian to do so.
2. MS Dhoni: $111M
The former Indian captain and wicketkeeper, who in 2020 took retirement from International cricket, is second only to Sachin Tendulkar in terms of wealth. MS Dhoni's net worth is $111M. He plays for Chennai Super Kings in IPL and was retained by the team in the 2022 mega-auction for INR 12 Crores. Dhoni has endorsed Oreo, Dream11, Oppo, RedBus, Colgate, Indigo Paints, Go Daddy, Bharat Matrimony, Mastercard India, Snickers, NetMeds.com, Gulf Oil India, and many other well-known brands. Dhoni also owns a lavish 7 acres farmhouse at Ranchi, Jharkhand.
3. Virat Kohli: $92M
Virat Kohli is the only active cricketer to make it into the list. He's an A+ grade category player of the BCCI with an annual salary of INR 7 Crores. In IPL, he represents Royal Challengers Bangalore. In 2022 he was retained by the franchise for a whopping INR 17 crore. Kohli has endorsed many famous brands, including Blue Tribe, Livspace, Rage Coffee, Myntra etc. Virat is also the most followed Indian on Instagram and has over 230M followers. He charges approximately Rs 8.9 Cr per post for a paid promotion. The net worth of Virat Kohli is $92M, and he is the third wealthiest cricketer in the world.
4. Ricky Ponting: $70M
Australian great is fourth on the list. Ricky Ponting might have retired from cricket a decade ago, but he is still among the richest cricketers in the world. He has won 3 Cricket World cups, one as a player and two as a skipper. He's considered a legend of the game. Ponting's net worth is $70 M, and he owns a $10M house in Melbourne. He has endorsed numerous brands, including Adidas, Pura Milk, Kookaburra bats, Rexona etc. As the IPL franchise Delhi Capitals coach, Ponting earns INR 3.5 crore per season. He also in 2022 has started a new wine business.
5. Brian Lara: $60M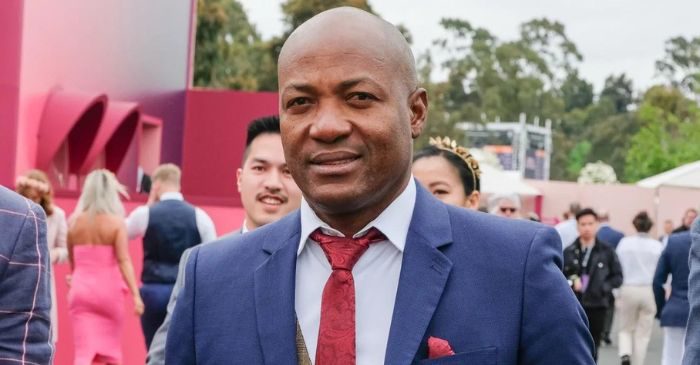 One of the greatest to play the game, West Indies legend Brian Liara is fifth on the list. Lara holds the record for the highest individual score in the test innings. He scored 400 not out against England in the year 2004 at Antigua. Lara owns many luxurious cars and also endorses well-known brands. He partnered with Indian consumer deliverables company USHA International in 2021 to become its brand ambassador. Brian Lara's net worth is $60 million, which makes him the 5th richest cricketer in the world.
The list is updated till December 2022.